VISIT US
​17080 Hwy 46 W., Ste. 113
Spring Branch, Texas 78070
HOURS
Tuesday & Thursday: 10am-7pm
Thursday: 5pm-7pm by Appointment Only
Wednesday - Friday: 10am-5pm
Your change can change a life! Families, churches, schools, businesses or any other organizations can host a Baby Bottle Boomerang fundraiser and make a HUGE difference! We supply you with baby bottle banks, you distribute them to your group, who then fills them with loose change, bills, checks (or a combination) and then you "boomerang" them back.
You can host any time of year and we also provide a QR code for those that want to skip the bottle and just donate to the cause. This is a great family friendly way to serve. Please contact us to learn more.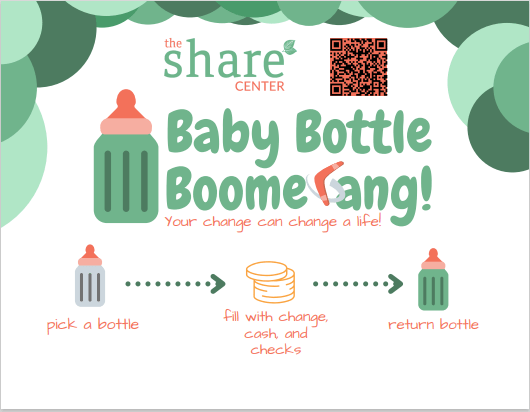 We have Volunteer Orientations on the first Friday of every month from 10:00-11:30. View current volunteer opportunites and learn how to get involved!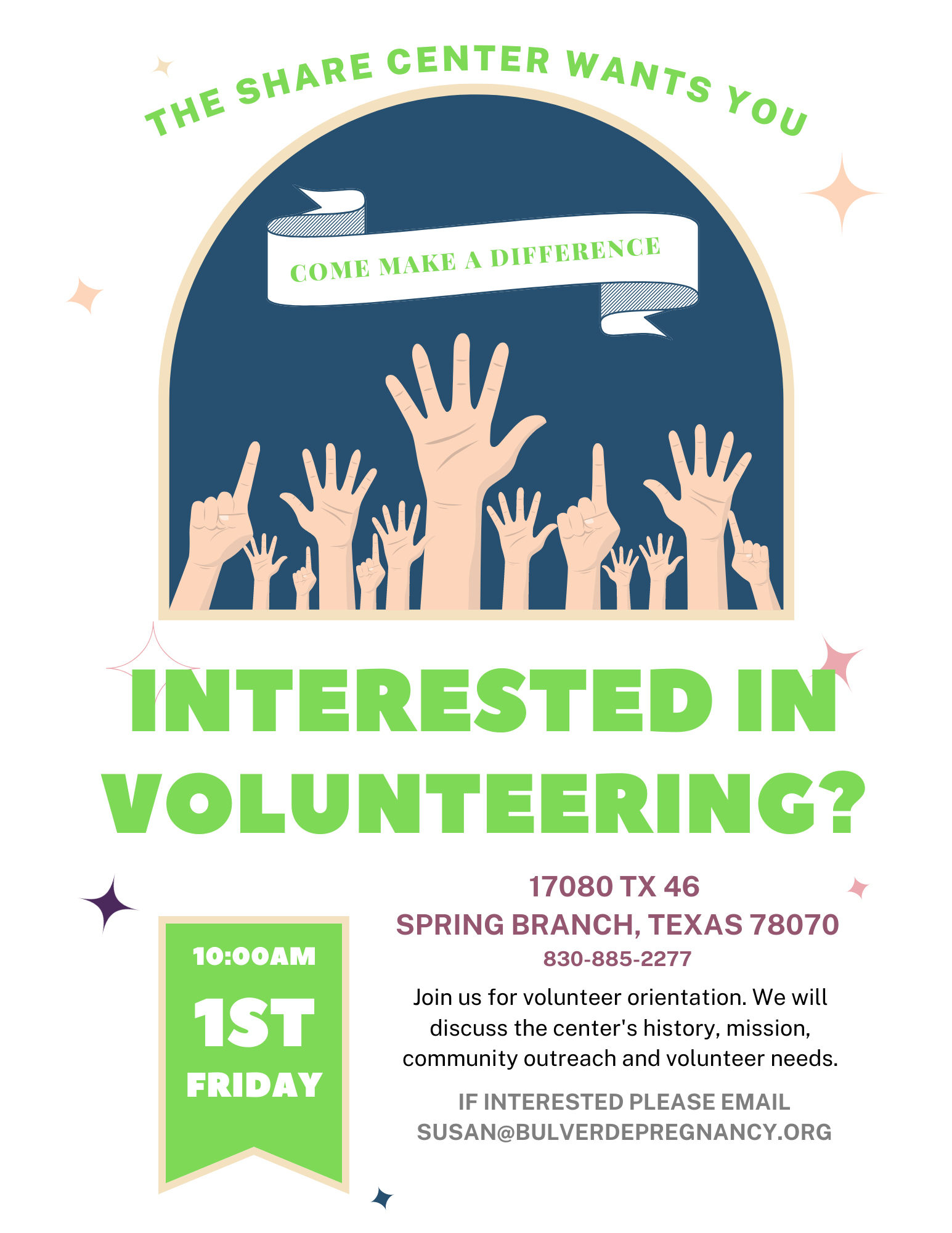 Click the images below to read our current and past newsletters!
The SHARE Center
​17080 Hwy 46 W., Ste. 113
Spring Branch, Texas 78070
This center does not offer or refer for pregnancy terminations or birth control.
Information is provided as an educational service and should not be relied on as a substitute for professional and/or medical advice.